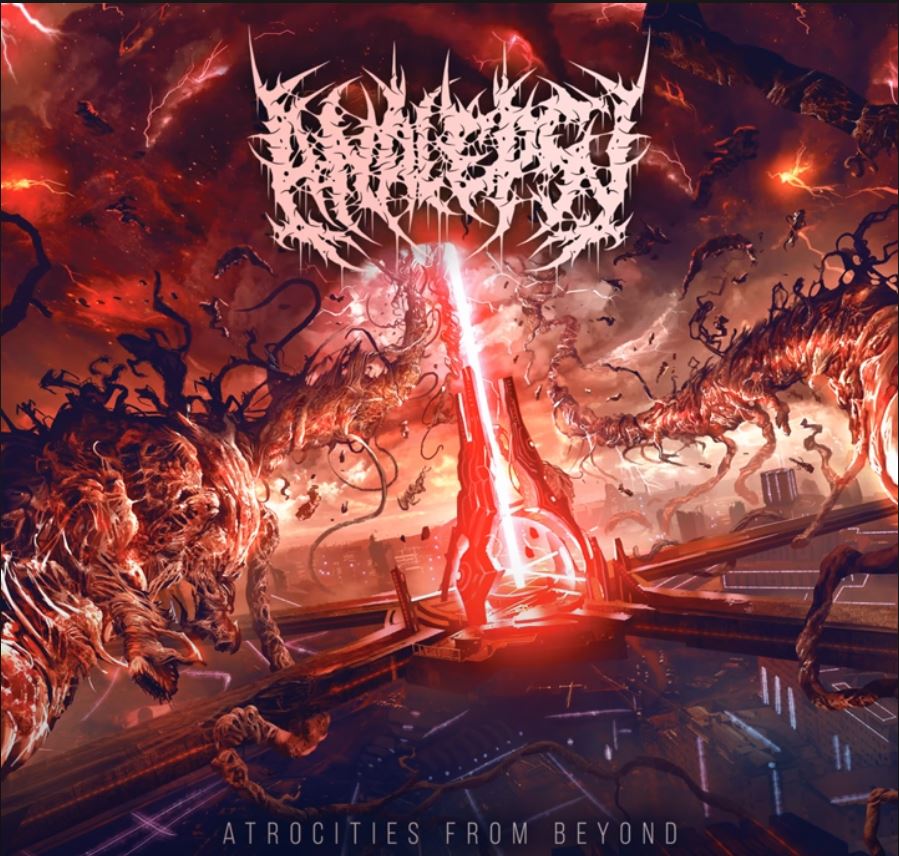 Speaking as a old metalhead who saw the dawn of Thrash, Death and Black metal I really enjoy the time nowadays where you can get lost for hours and hours on youtube, spotify or whatever fits your need and endlessly discover new music which can be doubtlessly considered as epic. This post is about my latest Top three in the Brutal Death metal or Slam category. And just to mention, I usually do not care so much about the sub genre categorization. Complainers be kindly informed to fuck off.
ANALEPSY – ATROCITIES FROM BEYOND
Analepsies sound officially counts as basically the perfect brutal death metal sound to me. There is nothing like turning up the Volume on a 1000W Kenwood system while listening to the first minutes of their 2017 release "Atrocities from beyond" with its impossibly demonic low tunes turning your stomach into a vibrating in-body subwoover.
INGESTED – WHERE ONLY GODS MAY TREAD
I only recently discovered those guys from Manchester, and honestly: they blow 80% of all known death metal bands simply out of the water with their incredibly awesome grinding riffs pushing up the energy for just the next blast beat.
VULVODYNIA – PSYCHOSADISTIC DESIGN
Named after a chronic pain syndrome, this very elaborated slam guys from south africa started in 2014 their successful mission to create the most brutal breakdowns and fun live sessions ever. If you ever encounter a live show of them in reachable distance, just go! And have fun in the pit!
About Post Author