Grey Skies and Dark Soundscapes: Top 3 Winter Metal Albums
2 min read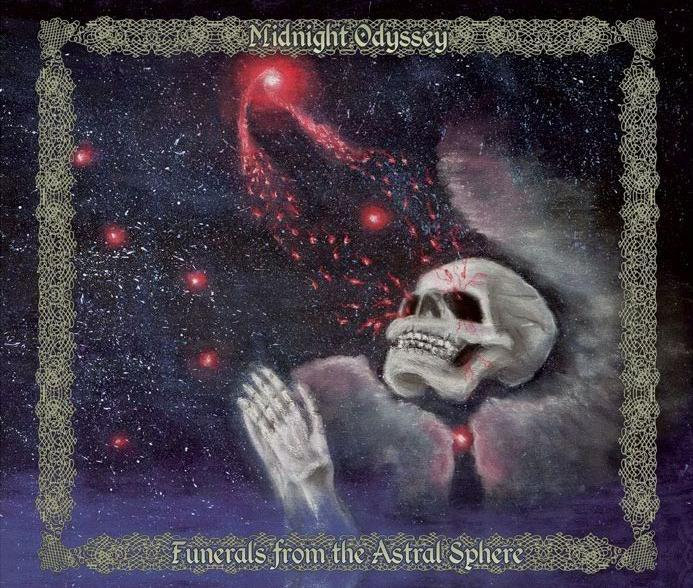 It's grey up here in Budapest, and cold. The weather has an effect on my music choice, as it does for everyone I guess. Here are three albums that I find myself drawn back to again and again whenever it's cold, grey and miserable outside – they always brighten up my day!
Funerals From the Astral Sphere – Midnight Odyssey
Atmospheric, brooding, and melodic, this album combines elements of doom and black metal into 16 tracks that are the perfect soundscape to a grey day. Released back in 2011, the dark sonic character of this album is about as far as you can get from the one-man musical entity's home in sunny Queensland, Australia. As an Aussie myself, I remember being surprised to learn Midnight Odyssey is from Brisbane – I just assumed Dis Pater, the guy behind all the music, was European…
This is an album that needs to be listened in its entirety, from start to finish, with each track flowing into the next. It's one of those albums that draws you in, like under hypnosis, and takes you on a little dark journey through the dark astral planes…
Taake – Noregs Vaapen
An appropriate black metal soundtrack to wintery skies and gloomy weather. One of my favourite albums, period. In English, the album's name translates as "Norway's weapon" and it was the fifth full-length album released by the band, which is really just one dude, Hoest, who writes and performs everything on this album, as he does with most of Taake's stuff.
Favourite track? Nordbundet!
Katatonia – Discouraged Ones
Something a little more mellow but equally suitable to the depressing weather, this album always finds it's way into my ears on particularly gloomy days. It's over 20 years old but still continues to resonate. I remember seeing Katatonia at Metaldays in Slovenia a while back. Although I'm not really a fan of their latest stuff, this album still holds a special place in my metal heart…
Listen to Nerve (track 8) and Deadhouse (track 3) for a little taste test of what the album is all about, sonically and thematically.
What are some of your go-to winter albums? Tell us in the comments below…
About Post Author