Top 5 death metal releases in 2022
2 min read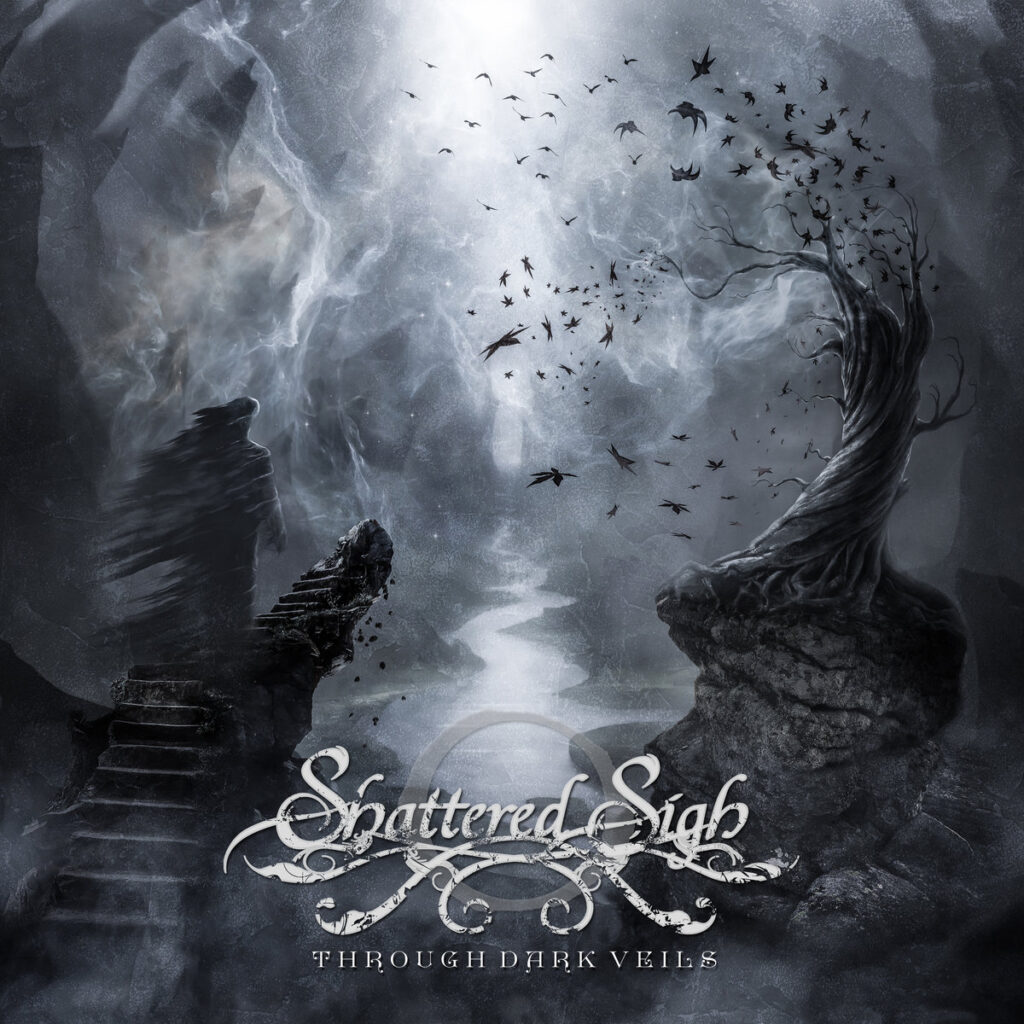 Shattered Sigh – Through Dark Veils
Here we have some beautiful, melodic, atmospheric doom death metal from Spain! Impressive dynamics and great melody lines catapult this Album into my personal Top 10 this month. I am usually not a friend of clear singing and Insomnium are partially too much – but if you are into Wolfheart, Insomnium, Enshine,….you definitely will like to listen in to this masterpiece which reminds sometimes with their strong walls of death of the old Morgion Albums. Warning: not for traditionalists with a allergy against melody and an inherent longing for continuous blast beats 🙂
Druid Lord – Relics of the Dead
From the US we have here a great traditional death metal project. It has a tendency to go into the doom direction without losing the grinding energy of death metal. Druid Lords manages to tune perfectly into the vibe of the original Swedish death metal. The guitar tunes and overall vibe reminds me a lot of the old Entombed Albums – especially "Left hand path" or the early Autopsy with their grungy death guitars which extend at times into almost lushly, doomy slow riffs. The riffs are extremely rhythmic, grinding leads throughout the whole album.
Immolation – Acts Of God
Immolation is definitely already known in the scene and very well deserves its place amongst the best death bands. This 52 minutes piece is simply so rich in composition, complexity and drive that my jaw dropped more than once. Overall, "Acts of God" is a hammering, complex Album carrying for each song a specific tune – a distinct story.
Emulsified – Apocalypse
Smash that shit! Perfect! Technical, slammy death metal played in perfection! I have to admit, as much as I love doom death and the melodic strains of death metal, the technical stuff is what really gets me going! Apokalypse is what I describe as a perfect "good mood moshpit party piece" grinding through your brain. Slow intersections give the Album the dynamic and the power it needs.
The Last of Lucy – Moksha
Lets stay a bit in the technical corner with The Last of Lucy. Overall, the album is a nice blast with some interesting, slower intersections. While I miss here a bit something on the dynamic spectrum, I really appreciate the machine gun vibe of the whole Album. Or, to make it short: the drummer is insane! A very unique and blasting style spot on to the millisecond. This Album is not my favorite of the list and misses a bit the substance of Emulsified or Immolation, but it is always a good listen during a tiresome highway ride.
About Post Author