Devin Townsend's Crappy Halloween Party Review
2 min read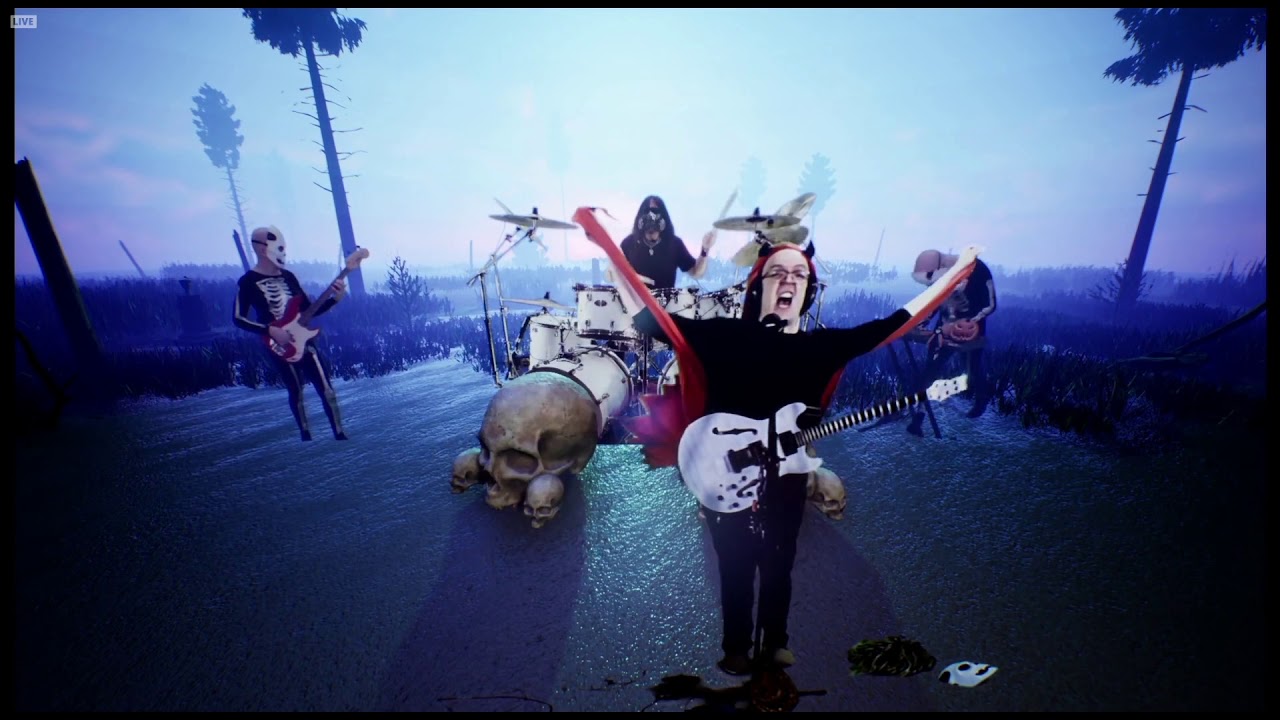 Perpetually screaming into the abyss of the unknown and pushing himself into new musical territory, it isn't surprising to see Devin Townsend grab new technology by the balls and make the most of these "unprecedented times" by putting on a live steam concert that combines cool CGI graphics with a spooky Halloween theme whilst playing a bunch of songs he's never played live before.
I recently had the pleasure of "attending" this Rarities By Request concert – aka Devin's Crappy Halloween Party – from the comfort of my flat in Budapest and it was everything you'd expect from a Townsend show: self-deprecating humour, amazing musicianship and true-to-form musical renditions of choice songs from his amazing back catalogue.
Apparently, the Dev re-recorded all the parts of the songs himself (playing bass, programming drums) in the lead up to the gig as he didn't have access to the original tracks. It was a pretty impressive effort, which, again, isn't surprising with this hard-working dude.
There were also a bunch of special guests too, including Steve Vai, Anneke van Giersbergen and Gene Hoglan. See Hoglan play with Townsend on the Strapping Young Lad tune Skeksis was especially amazing!
Check. It. Out!
Here's the entire setlist and a few clips from the concert below. If you missed the gig, grab some beers and snacks and check out the replay on YouTube below.
Depth Charge
Triumph (with Steve Vai)
Noisy Pink Bubbles
Nobody's Here
Awake!! (with Anneke van Giersbergen)
Pixillate (with Anneke van Giersbergen)
Suicide
Mountain
Planet Rain
Skeksis (with Gene Hoglan)
Vampira (with Gene Hoglan)
About Post Author