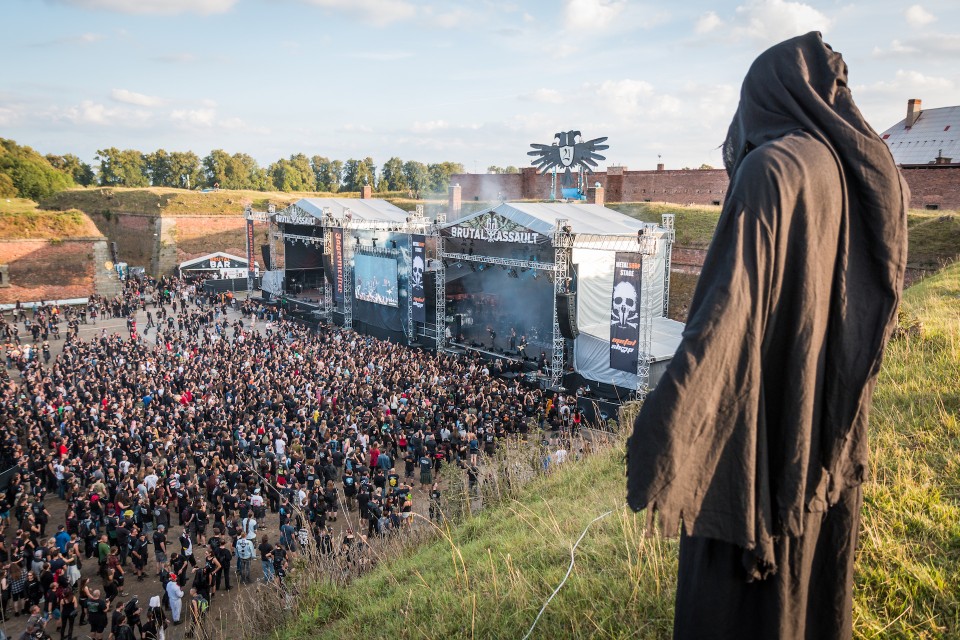 Clear your calendars folks, as JOSEFSTADT by Brutal Assault is going to be one of the only times this summer to rock out with your "sock" out! The first round of bands have been announced, and it's going to be absolutely killer we think!
I guess I'm not the only metalhead in the world disappointed about the cancellation of Brutal Assault this year – not to mention all the other amazing European metal festivals that we've come to love over the years.
But thankfully, some stages have sprouted in Czechia (formerly the Czech Republic) for some festival fun this August 12-14, and we're freaking excited about checking it out and rubbing shoulders with our metal brethren once again – yep, it's been a while!
Not all of the bands have been announced yet, but so far Ad Nauseam, Azarath, Burning Witches, Catastrofy, Conjurer, Debustrol, Destruction, Dordeduh, Gride, Harakiri for the Sky, Igorrr, Implore, Mental Cruelty, Mgla, Pestilence, Reactory, S.D.I., Sněť, Spasm, Teethgrinder and Truchlo Strzygi have agreed to grace the stage with their sonic swards and give us a festival experience to remember forever.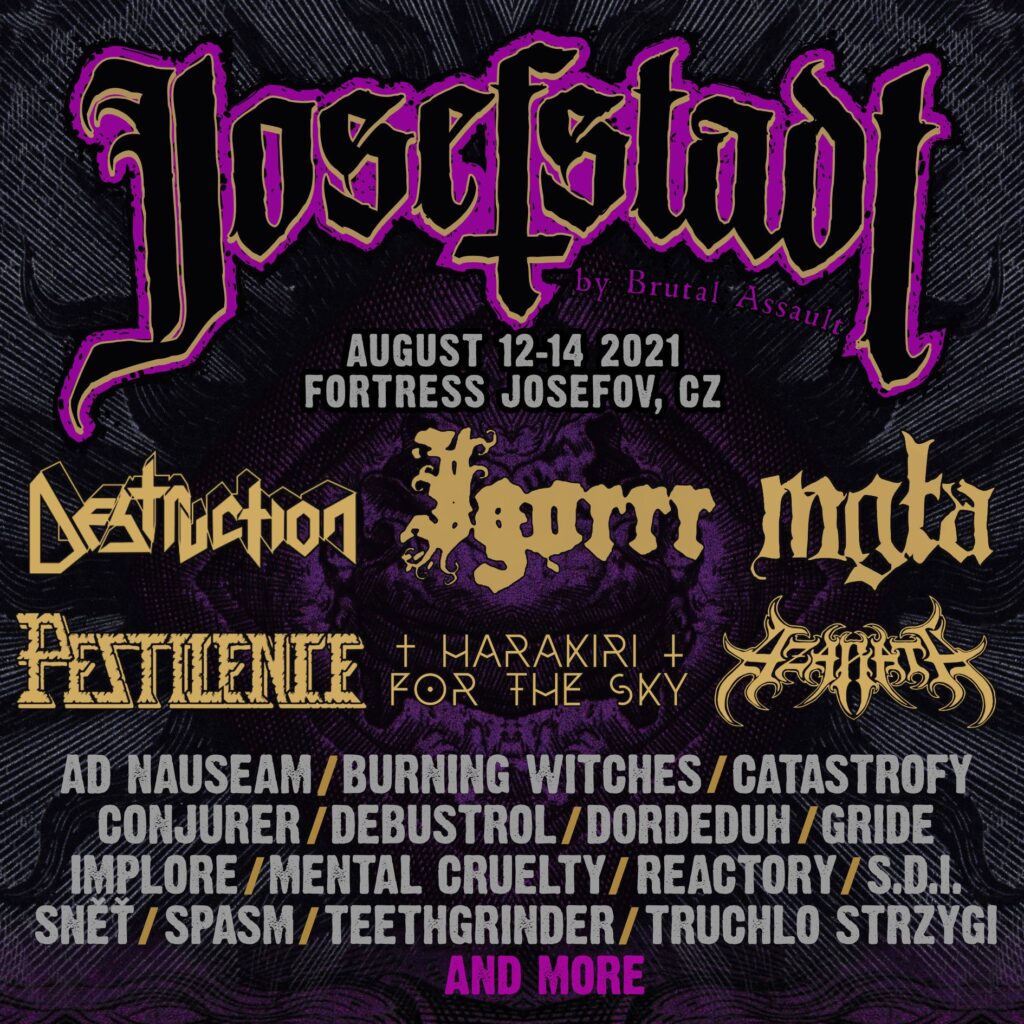 It's been a crazy last 18 months and we deserve to let our hair down and get amongst the mayhem in the pit and just generally have fun – which involves copious amounts of beer, of course.
The festival is basically a smaller version of Brutal Assault and is taking place at the same Jozefov fortress. We can all look forward to tons of extreme bands and the same quality of service you'd expect from the organisers. The festival is running from August 12-14, 2021.
Express your interest or intent to come by visiting the FB event here: https://www.facebook.com/events/595112528548201
And surf your way here to purchase your tickets: https://brutalassault.cz/en/tickets/detail/id/309
About Post Author