RIP: Remembering Dimebag Darrell On The 16th Anniversary Of His Tragic Death
3 min read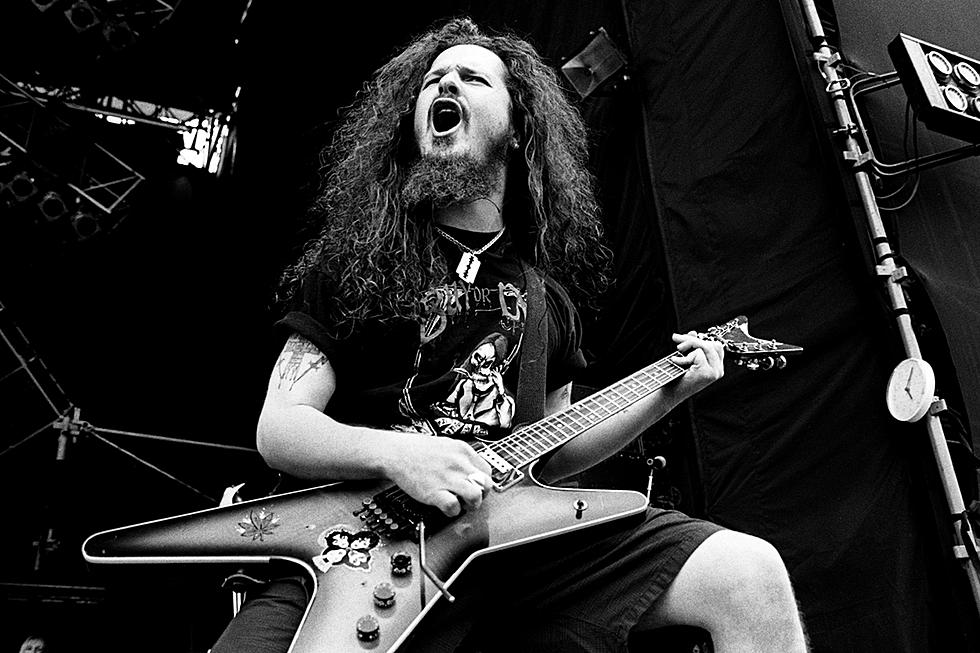 I'm writing this whilst listening to The Great Southern Trendkill, Pantera's 8th studio album, in my gloomy Budapest apartment. But my mind is back with my 16-year-old self, in the mosh pit, at Festival Hall in Melbourne. I was lucky enough to see Dime and the rest of the gang perform on their Australian Tour in what feels like a lifetime ago – well, I guess it was: I'm not a teenager anymore, and approaching middle age. Where that time went? Fuck knows…
But I digress. I'm writing this article today as something of a tribute to one of the greatest metal guitarists ever. Sadly, on this very day, 16 years ago, some deranged psychopath took the life of Darrell "Dimebag" Abbott whilst the Guitarist from Hell was performing with his post-Pantera band Damageplan along with his brother-drummer Vinnie Paul (who passed in 2018) at Alrosa Villa nightclub in Columbus, Ohio.
I still remember seeing the news on TV back in 2004. It felt surreal, as all tragic news does. Although the influence Dimebag had on my musical life has long since passed, even by then, the tragic news cut me to the bone.
Here was one of metal's greatest icons, a man who through his distinctive style, musical creativity and shredding skills inspired armies of guitarists all around the world – including myself – taken from us before his time, before he had the chance to melt more of our faces off with his metal mastery – before, perhaps, reuniting with the rest of the old gang and putting out another Pantera album…
Indeed, according to videographer Daryl "Bobby Tongs" Arnberger, who was a longtime friend of the band, if it wasn't for his assassination, Pantera may have reformed.
In a recent interview with Landry.audio, Daryl claimed that Dimebag was going to do "whatever it takes" to get the band together again. "The last time I saw [Dimebag] was in November of 2004… I went over to his house. I was just talking to him briefly about everything. He was, like, 'We're gonna go out and do this [Damageplan] tour through December, and I'll see you for Christmas and everything. After that, we're gonna have some new shit going on. And it's not gonna be this. Whatever it takes, we're gonna get these guys back together and do it right," Daryl said.
"He was saying he was gonna do everything he could. He was pretty much done with what they [Damageplan] were doing at that point. He wanted to move on and go back to Pantera."
I guess we will never know…
And so today, I, along with the rest of the metal community, hang our hats and collectively mourn the loss of the legendary Pantera guitarist and guitar hero Dimebag. I'll be cracking open a few beers later tonight and listening to Pantera's entire discography and I suggest you do too.
Rest in Peace Dimebag. We will never forget you.
Do you remember where you were when you heard the tragic news? Tell us in the comments below…
About Post Author