Nihilism Interview – A philosophical approach to Black metal
3 min read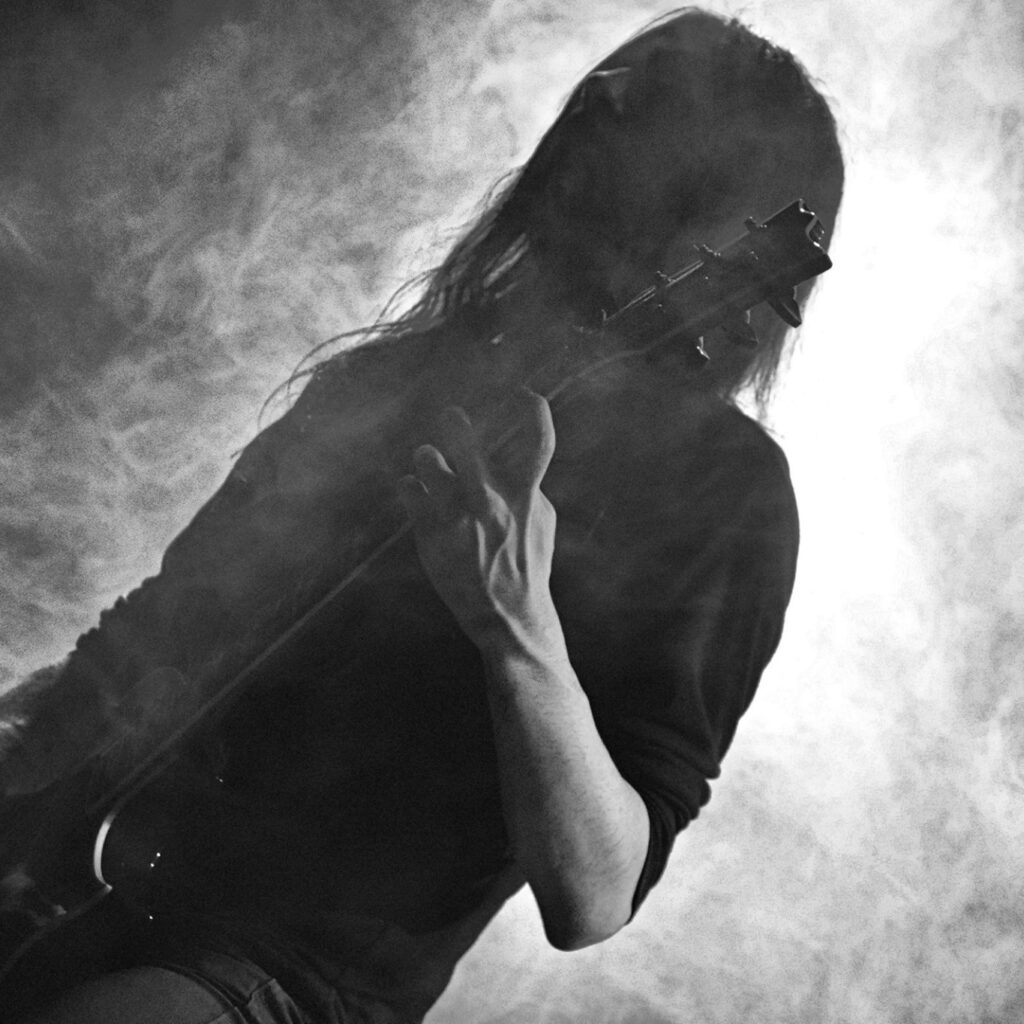 1. Tell us a bit about the bands history! How long are you around and how did the project start?
Greetings and thanks for your time Michael.
It was back in 2015 when the need of inner expression through music and the ability of reasoning certain things reached a decent state, led to the creation of a solo project under the name of Nihilism, accompanied by a series of very specific principals, beliefs and ideologies.
2. Who are the band members and what is their musical background?
Nihilism transformed from a solo project to an active band after the release of Obscurite Noir in 2019.
So, nowadays Nihilism is C.B., G.M. and P.S., a group of three people who embrace the same ideals and persuasions throughout their lives. The musical background of Nihilism's members is consisted of some previously active bands and many years of studying into universities and academies the very specific subject of composition, theory and performance of music.
3. How is your song writing process? What is your inspiration for mood and lyrics?
Composing music is a vital and a very sacred procedure for Nihilism. Staying in distance from anything that could disorient or disrupt our work, is only the beginning of the writing process. By the moment we know that the right time has come and we've entered this ''trance-like'' state of composing new music, inspiration or mood is not really in need.
4. What did you personally get into metal? How did it start for you? Do you have a scene in Greece?
Of course the dark elements and the aggression which surrounds this music, was a key factor. The constant fuck-off to the society and its values was a nice touch as well.
Our scene, since the early second wave of Black Metal, after giving birth to bands like Rotting Christ, Necromantia, Varathron and Zemial to name a few, has only been getting stronger throughout the years and we are glad to be part of this ongoing evolution.
5. Your new Album "Cataclysme Vers l'Ascendance" is extremely dark, raw and elegant at the same time! The songs are very diverse. Do you wanna share the special meaning or inspiration behind one or more of the songs?
The rawness and elegance disturbing each other are very important elements of "Cataclysme Vers l'Ascendance", so signifying them is a vital factor.
This release, if not Nihilism as project in its whole, is a constant stare towards the inevitable futility of existence. Denying and questioning the constant dissension between rational thought and emotional compulsions, is the main subject of "Cataclysme Vers l'Ascendance". All these, whilst trying to stay respectful and sincere to beliefs and ideologies. The ones Nihilism manifest through music.
6. How many gigs did you play live? I saw you played once with Gra? How is playing live for you?
We've had the honor of performing alongside great bands like Aura Noir or Batushka to name a few. Unfortunately we had to cancel many more shows than the ones we have performed, due to the outbreak of the pandemic.
Spreading our word live is very important. By the time things get to a normal state, expect our presence.
7. What is your biggest inspiration in music?
Composers from the Second Viennese School back in the early half of the 20th century will probably forever be our biggest inspiration.
8. You use some beautiful keyboards and film score like elements in your last album, do you plan to expand this?
Experimenting with different elements leading to absurd walls of sound, is a subconscious endeavour or lust we have. Within every composition process, we always feel an inner obligation of adopting certain new aspects, if and only of course, there is reasoning behind this decision.
9. Lastly: what is your latest discovery in metal? A new band you really love…..
I think we are fortunate enough to experience a huge wave of progression and experimentation in our scene lately. There is grand numerous amount of bands releasing astonishing albums constantly. Since you asked for a new one, I'll take it chronologically and answer Hræ from Iceland.
Thank you Chris! Hope we can see you performing live soon!
About Post Author