JAY WALSH from XENTRIX "We´ve got the new album ready" Thrash-Metal from the Black Heart of Northern England
4 min read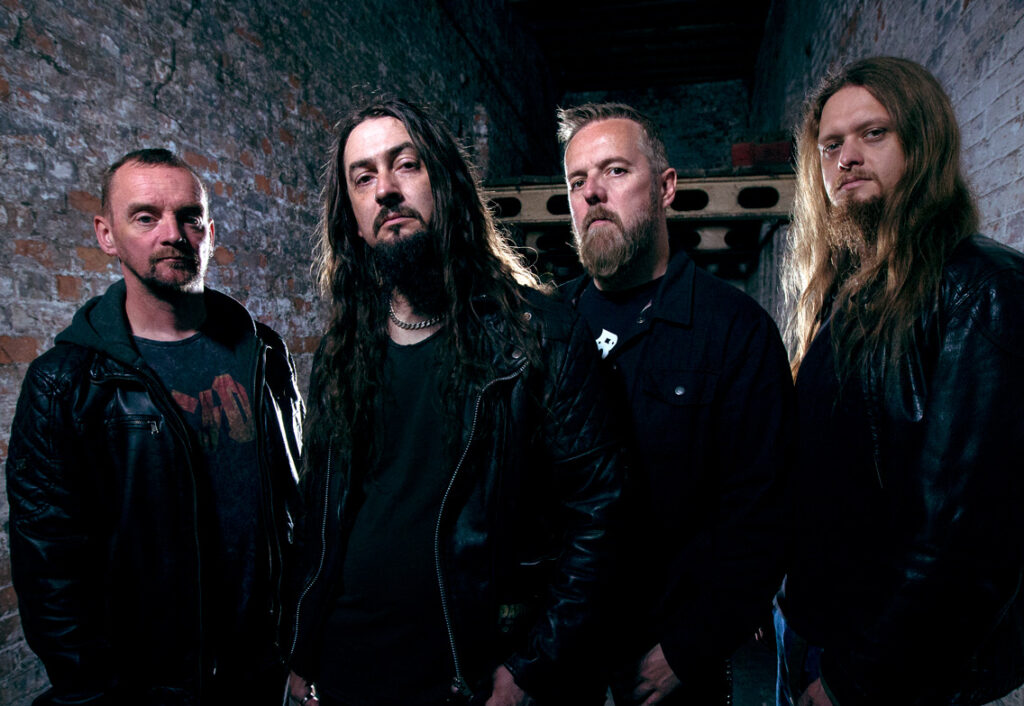 What do you like to do when you´ve got a day off in your work? Well, that´s an easy answer for JAY WALSH (BULL-RIFF STAMPEDE and Ex-BLAZE BAYLEY), talk with us in a zoom meeting, chilling out with some beer-red wine-mate, it depends where you are.
I used to hear XENTRIX since I was a kid and always loved this British Thrash Metal, after a few years I didn´t know anything about the band, no new material, music, or tours, then in 2015 CHRIS ASTLEY (singer/guitarist) decided not to continue in the music business so the remaining members KRISTIAN HAVARD (guitar), CHRIS SHIRES (bass) and DENNIS GASSER (drums) decided to try and find a replacement, it was not easy at all after several months of incredibly frustrating auditions, then JAY appeared and everything was crystal clear, he become XENTRIX guitarist and after a while, also a singer od the band. Of course, JAY had a past, and I remembered his BLAZE BAYLEY era touring South America a few times, especially across Brazil, then with his own project BULL-RIFF STAMPEDE, the band that was the launchpad to be in this XENTRIX present, he demonstrates how hard he loves Thrash Metal and play it alive.
We consider XENTRIX was the best comeback of 2019 with their last album "BURY THE PAIN" so they flying the flag of British Thrash Metal again, it was not a coincidence, ANDY SNEAP is the man handling the production of that masterpiece and they had the chance to play at the "Ronnie James Dio" Stage at BLOODSTOCK OPEN AIR in the last 2019 edition if you have any doubt, please click down below,
We started to talk about these crazy days "this been ok though it's a bit frustrating we´ve got writing going on we´ve got new songs written, things are happening behind the scenes, in one way it´s nice to have a little bit of sort of no pressure to go and gig although it´s getting a starting to get to the point now where it´s just done enough of other stuff it´s time to go and do it, as everyone there´s nothing we can do about it we just would play the waiting game and sit and write and drink and carry on and do what we do, it´s not the worst situation to be in"
When the theme is the writing and composing process JAY confirmed that XENTRIX has "12 songs which are fully demoed they´ve got full set of lyrics and full vocal patterns, solos are in everything´s on it Denis is working on drum alterations and parts he wants to do, we´ve got the next album ready, there´s no track order or anything like that but we´ve got enough song to that will be picking and choosing" at the same time "there´s a couple of songs that we were talking about a couple of days back which neither of us is happy with anymore, we like them at the time but the newer ones we´ve been doing like wipe the floor with them so they´re the replacement", now we have some great news, we want to know a little bit more about the next album, which originally should have been recorder in last November "at some point this year as soon as we can", we feel very happy to know that the next chapter in the band´s history y ready.
Play live music is a must for XENTRIX and we all miss that, JAY remembered "the last gig we did were in Birmingham in February 2020 with Metal Hammer Magazine it was a weekend festival and the last show I saw was in early March "The Bay Strikes Back" tour, with TESTAMENT, EXODUS and DEATH ANGEL".
About BULL-RIFF STAMPEDE it looks like almost a Thrash Supergroup because "the third album we´re working on, actually, DAVE GARNETT (singer) is now the frontman for ONSLAUGHT and JAMES PERRY (drummer) is also in ONSLAUGHT" and when we want to know about his opinion about some new bands or music "there´s a few decent bands cropping up a band called TRAPPED IN PURGATORY, I used to be in a band with two of them, they've spent two years doing this album ("Damned Nation") and they got it together and dropped it a couple of months ago digitally so I ordered it did the pre-order for it, they´re good the old boys still got it".
if you want to know every detail about how a fan of the band becomes the guitarist and singer of the band or about which are the differences between JAY and STAN in the riff creation writing and many other interesting opinions about streaming concerts, when you´re a musician (how´s to have a normal work), some good tour stories and how COVID-19 affected our lives, you must enjoy the next video with full talk with him.
FOLLOW XENTRIX:
Official Web: https://www.xentrix.co.uk
http://www.facebook.com/xentrixmetal
http://instagram.com/xentrix_metal
https://twitter.com/xentrixmetal
For more information about BULL-RIFF STAMPEDE:
Official web: https://www.bullriffstampede.com
http://www.youtube.com/bullriffstampede
http://www.twitter.com/BullRiff
http://www.facebook.com/bullriffstampedebandpage
About Post Author