Brutal Botswana: 5 Metal Bands from this African Nation You Need to Know About
2 min read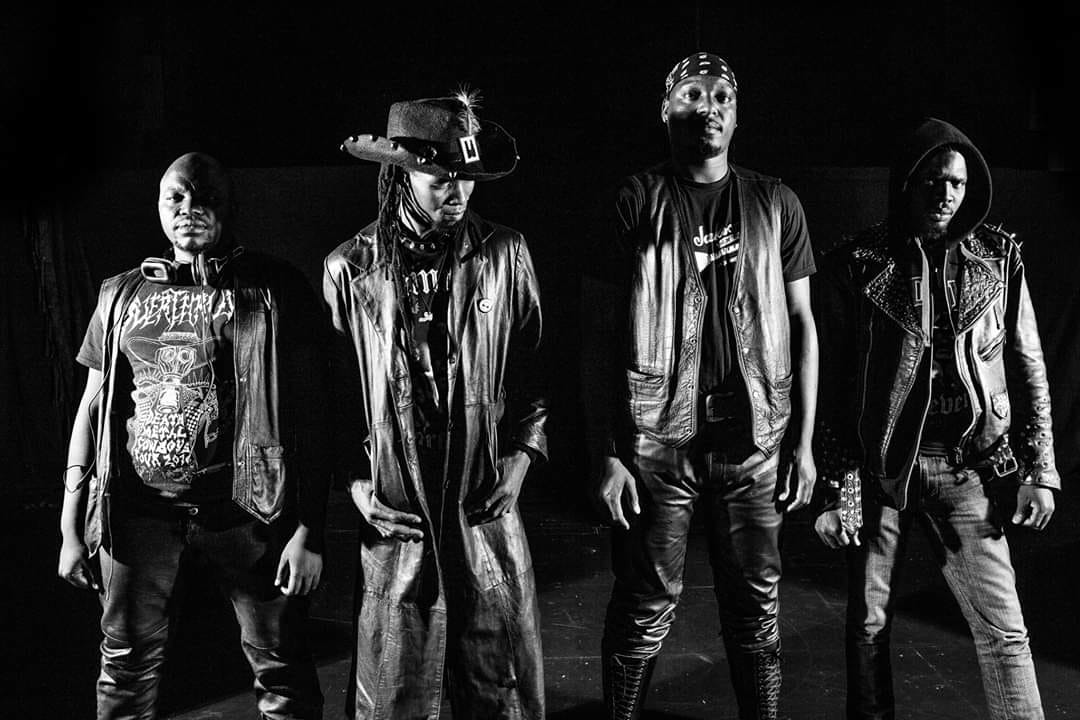 Metal is usually associated with the West, but distorted guitars, blast beats and screaming vocals are a universal language.
We recently dig some digging around the interwebz and discovered a thriving metal scene across the African continent which we had no idea about. So we need to rectify this, naturally, and we want to take you along with us into this exploration of African metal.
This week we're looking at the landlocked country of Botswana in Southern Africa and its rather unique metal subculture that's distinguished by its cowboy-inspired aesthetic. Which kinda makes sense when you consider that Botswana's landscape is dominated by the Kalahari Desert.
Pretty interesting, huh?
But there's more to these leather-clad musicians than black boots, bandanas and ten-gallon hats.
Check out the insightful documentary below, March of the Gods: Botswana Metalheads, which was released back in 2014 for an entertaining introduction into the heavy metal scene in Botswana.
Now, scroll further down where we've profiled three of the most popular Botswanan metal bands that you've probably never heard of, but definitely should…
Wrust
Wrust is a death metal band active since 2000 with thrash and progressive influences who aren't afraid of writing in some interesting time signatures.
They cite Sepultura (who they opened for back in 2003), Cannibal Corpse, Death, Pantera, Obituary and Metallica as some of their prime influences, and you can definitely hear these in their debut album, Soulless Machine, which was released back in 2008.
Give it a listen below!
Overthrust
An iconic four-piece old-school death metal band known for their cowboy aesthetic, Overthrust was formed back in 2008 and they're still going freaking strong!
Taking their inspiration from the likes of Deicide, Morbid Angel, Broken Hope, Cannibal Corpse, Obituary, Carcass, Autopsy and Motörhead (FYI: Lemmy helped the Botswana metal scene to rise), Overthrust are often cited as a satanic metal band as their lyrics death with witchery, ghosts, death and morbid horror stories.
Check out their 2019 release, Sucide Torment, and tell me they don't freaking rock?!
Skinflint
Established in 2006, Skinflint is a three-piece metal band that fuses elements of their native culture – such as African spirituality and mythology – into a unique rendition of traditional heavy metal. Indeed, they have been labelled the pioneers of African Metal.
With five albums to their name and an impressive international touring history, one time even playing alongside legendary Soulfy, you must listen to these metal masters.
Have we missed any kick-arse metal bands from Botswana? Let us know in the comments below
In the meantime, give these bands some love by checking them out on Facebook:
https://www.facebook.com/SKINFLINTMETAL/
https://www.facebook.com/Overthrust-Deathmetal-band-111341558893743
https://www.facebook.com/wrustmetal/
About Post Author