More than a bass player of KING DIAMOND
2 min read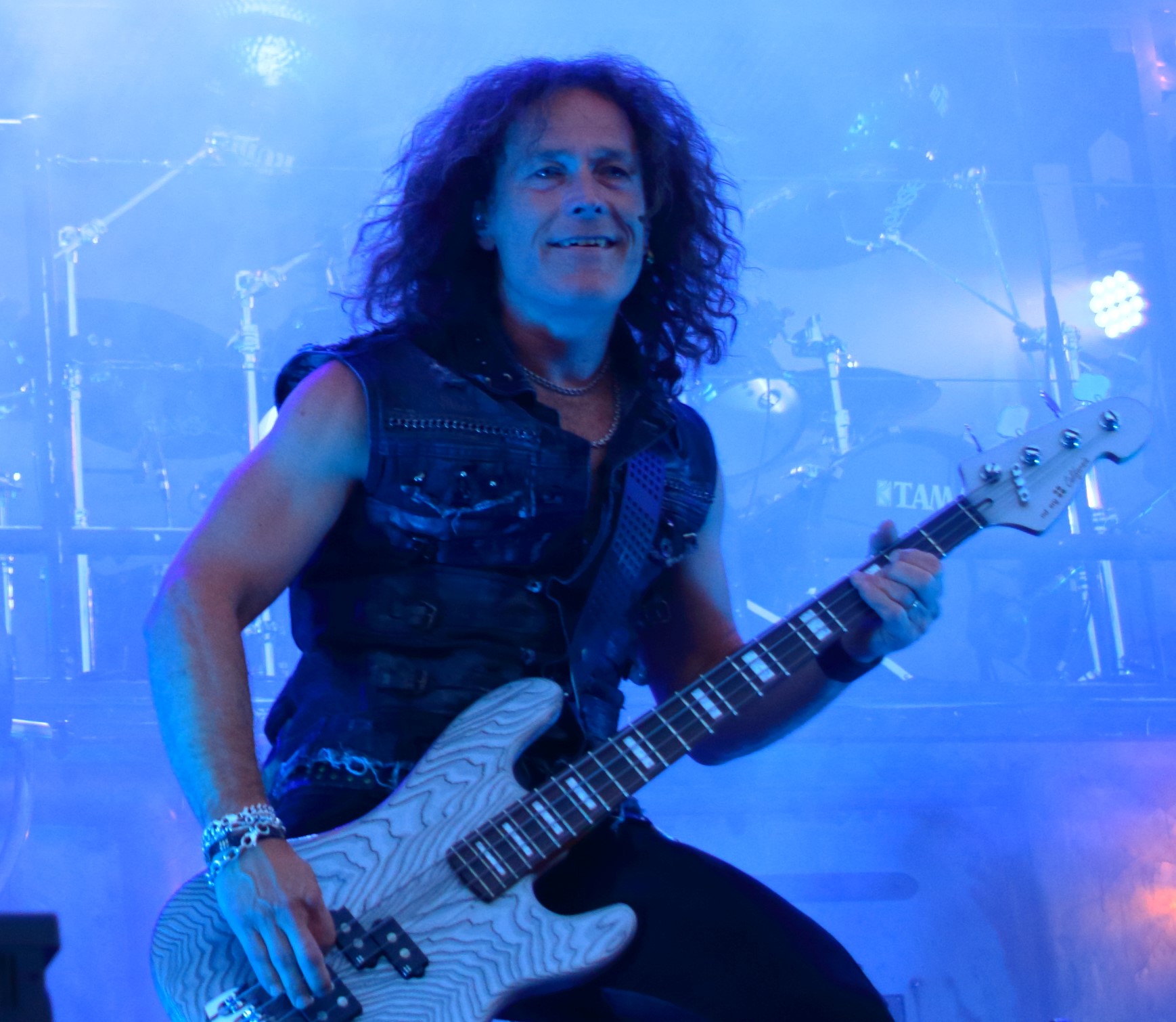 On July 2014, when Hal Patino, left KING DIAMOND for the second time and for the same reasons to why he was fired in 1990, someone from the crew of the band made a call, and get a bass player in the middle of a tour, after some shows, PONTUS EGBERG were confirmed as an official member of the band.
From the capital of Scandinavia, as people define Stockholm, PONTUS EGBERG, well known these days as KING DIAMOND´s bassist talked with us from his own studio, and we have the opportunity to ask from his beginnings, how to be involved into metal music, and what to do in quarantine times, for example watch as many movies as you can…and then become it in AT THE MOVIES, the "supergroup" formed by Chris Laney (PRETTY MAIDS) with Pontus, Allan Sørensen (PRETTY MAIDS, ROYAL HUNT), Morten Sandager (PRETTY MAIDS, MERCENARY), the mighty Björn "Speed" Strid (THE NIGHT FLIGHT ORCHESTRA, SOILWORK), Pontus Norgren (HAMERFALL) and Linnéa Vikström Egg (KAMELOT, THERION), all this is an unique experience, especially when you´re older than forty and love ´80´s.
WOLF is a very heavy metal project, this year gave us "Feeding the machine" album and tour, and nowadays Pontus and the band are working in the upcoming album.
In addition to King Diamond, Pontus has lent his playing and writing abilities to several other recording and touring projects including Ronnie Atkins (PRETTY MAIDS), Kryptonite, The Poodles, Treat, Lion´s Share and Zan Clan.
All this, and many more details, you´ll get in this interesting last videocall of this year, CHEERS AND HAIL METAL!
About Post Author