The Top 10 most metal CGI short films of the month
2 min read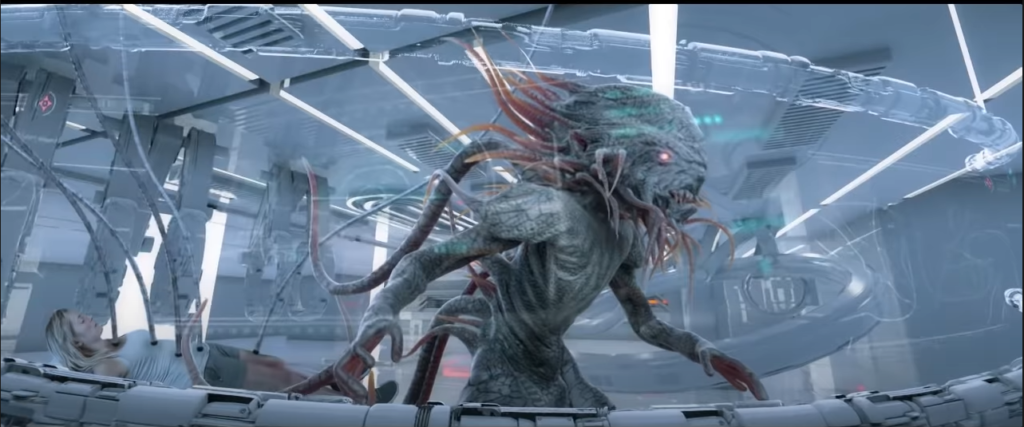 SCORN – Trailer
Actually, a trailer, not a short film, but visually juts stunning. WE all know legenday H.R. Giger and its huger influence on the metal and scifi movie scene. This is a trailer of a video game inspired by H.R. Giger. Visually stunning and beautiful. I remember I met Mr. Giger once at a Gwar show in Freiburg, southern germany, close to the swiss border and his city of residence Basel. I am sure he would have enjoyed seeing what massive influence he leaves back in time and what stunning creations are now being made honoring him.
2. Freight – By Sava Zivkovic
Staying in the sci-fi genre, this short piece of art by Sava Zivkovic is just beautifully inspiring!
3. Operator EP1 and EP2 – By Sam Barnett
Here it gets dark as fuck with Operator EP. 1 by Sam Barnett. I guess you must be a metalhead to properly get the dark sense of despair of this confusing short!
4. Good business – by Ray Sullivan
Time for a little bit more action and gore! If you liked District 7, you surely will enjoy the vibe of this little flick of half intelligent little creatures seeking to improve their tribe!
5. Astartes Project by Syama Pedersen
Coming more from the Halo/shooter game universe, a stunninlgy beautiful interpretation of a future post-cyberpunk warrior race.
6. Last day of war – Dima Fedotov
This could easily have been my number one! Featuring this special soviet war science fiction vibe. I can only imagine mashing this one up with some song of Kanonenfiebers Menschenmühle!
7. Avarya by Gökalp Gönen
This mind bending philopsophical approach of a very special AI feature gone wrong just left me thoughtful for days!
8. Leviathan Ages by Jon Yeo
Yeah. Waht the fuck just happened? 😀 > leviathanages.com
9. Devotion – by Team Devotion
4 minutes of Art!
10. Alien Reactions – by Ali Pourahmad
Being part of a larger series, this short can easily compete with highest quality Holliwood productions. It is maybe just a little better!
About Post Author